Adjacent to the Electric Universe Conference 2016 – Elegant Simplicity (17 – 19 June in Phoenix, Arizona) there will be an Electric Universe Geology themed tour through the southwest USA. The tour will start on the 20th after the conference and end on the evening of the 25th.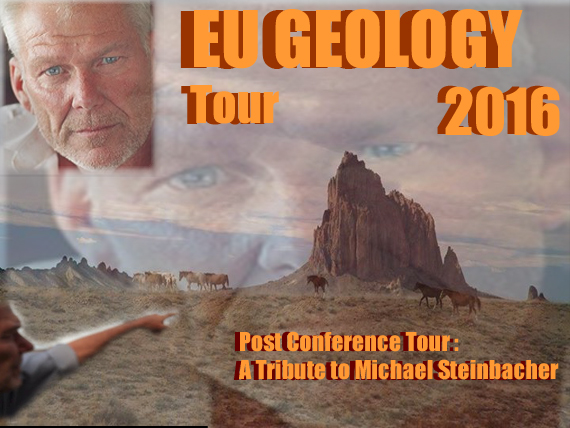 Tour contacts: Mark Spann, Julian West and Andreas Otte.

We will be vistiting interesting geological sites on our route. Often those sites challenge the views and theories of standard geology. We will discuss possible solutions on how those formations came to be considering the background of the extended geological tool set an Electric Universe provides.
Current planning
Ca. 1600 miles roundtrip
Day 1 – 6/20/16 – Monday
Travel from Phoenix to Flagstaff
Going through Payson and Sedona visiting several interesting sites on the way
Visit Meteor Crater site
Lodging: Roadway Inn & Suites, 2285 Butler Avenue Flagstaff
Day 2 – 6/21/16 – Tuesday
Travel from Flagstaff to Big Water
Red Rock Cinder Cone (pass by)
Grand Canyon – South Rim
Horseshoe bend
Desert View Drive / scenic views
Marble Canyon
Vermillion Cliffs
Lodging: High Desert Lodge, 605 Independence, Big Water
Day 3 – 6/22/16 – Wednesday
Travel from Big Water to Cedar City
Zion National Park
Bryce Canyon National Park
Cedar Breaks
Lodging: Stratford Court Cedar City, 18 S Main St, Cedar City
Day 4 – 6/23/16 – Thursday
Travel from Cedar City to Henderson
Virgin Mesa
Snow Canyon
Virgin River Gorge
Valley of Fire
Frenchman Mountain
Lodging: Railroad Pass Hotel & Casino, 2800 S Boulder Hwy, Henderson
Day 5 – 6/24/16 – Friday
Travel from Henderson to Bullhead City
Red Rock Canyon
Nelson Goldmine
Petroglyphs
Lodging: Days Inn Bullhead City, 1126 AZ-95, Bullhead City
Day 6 – 6/25/16 – Saturday
Travel from Bullhead City to Phoenix
Oatman (missing volcano)
Basalt at Kingman
Return to Sheraton Mesa Hotel ca. 4:00pm
Transportation
Two touring vans will be provided, one privately owned 12-passenger, one rental 12-passenger touring van with large rear storage area for luggage.
1MM per-passenger Commercial Supplemental Liability /Medical Insurance – rental van
25K/50k/25k Liability / Medical on owned van
Full AAA Roadside Assistance coverage
Seatbelts for all passengers both vans
Water / Ice cooler on both vans
First Aid kit on both vans
Anyone can caravan along with their own private or rental vehicle. A tour route schedule and approximate timetable of destinations will be published and copies handed out to anyone wishing to caravan along but the tour van(s) will not stop if one of them stops, or wait on caravaners. Tour vans will roll out each day from at announced time.
Communications
Four handheld Walkie-Talkie radio's will be available. Tour Van navigator/copilots on both vans will have cell phone & published Phone number. All tour participants are encouraged to swap cell phone numbers prior to rollout from Phoenix.
Costs
Each person attending the tour and riding on one of the tour vans is expected to pay their fair share of the operating expenses, which includes the van rental, supplemental insurance, and fuel. That cost will be $110 USD to be paid in cash or check (no way to accept credit /debit cards, sorry) before the tour leaves from Phoenix on Monday morning.
In addition to that, attendees will have to pay for their lodging and entrance fees for the National- and Stateparks / other sites to be visited.